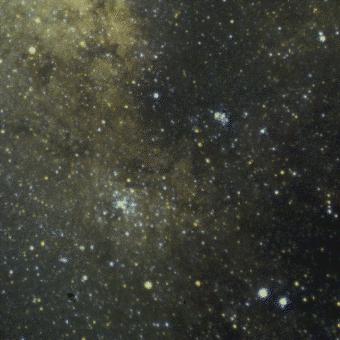 This beautiful image of open clusters M6 and M7 with surrounding Milky Way was obtained by Bill Keel of the University of Alabama with a Canon 50mm lens, wide open at f/1.8. It was exposed 30 minutes on Ektachrome 400, taken from Cerro Tololo, Chile.
This image was cropped and magnified from a larger 35-mm slide of the Milky Way central region.
More images from Bill Keel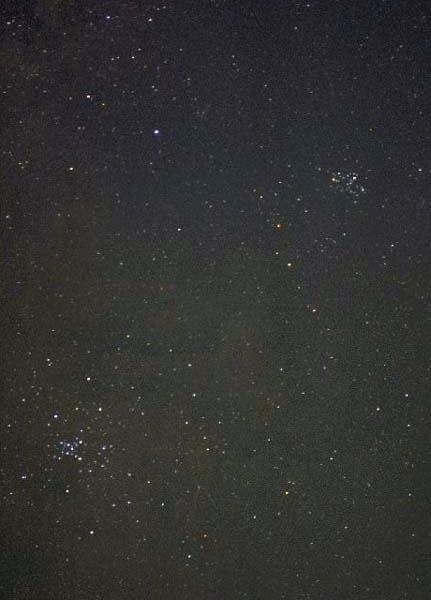 Image of M6 and M7 by Ray Grover of the Manchester Astronomical Society. This pair of clusters separated by about 3 degrees. Both clusters contain about 80 stars, although there are more bright ones in M7, which is 1 degree across and visible to the naked eye. M6 is about half the size and contains a bright red variable BM Scorpii, which contrasts nicely with the blue of the other stars.
This image was taken on August 7, 1994, 23:05 UT at COAA, Portugal ,and exposed 10 mins on Ektachrome 400, with a 300mm f4 Pentacon lens on SP mount.
More images from the Manchester Astronomical Society
---
Hartmut Frommert
Christine Kronberg
[contact]




Last Modification: June 14, 1998