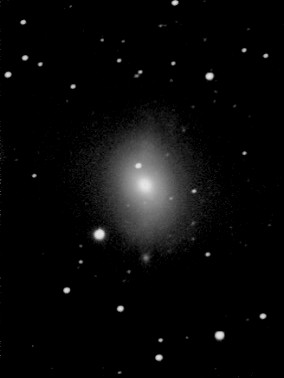 Jan Wisniewski obtained this photograph of M85. It was taken on Dec. 18, 1998 from Sooke, BC using Cookbook 245 LDC CCD camera on Ultima 8 f6.3 telescope, autoguided with Cookbook 211 LDC CCD camera on piggybacked 500mm f8 telephoto lens. It is composed of W (6 x 4 min.) integrations processed with Multi245, AIP245, as well as PhotoPaint 8.
More images of Jan Wisniewski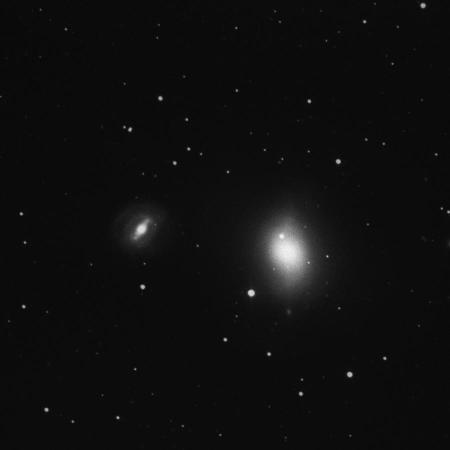 This beautiful photograph of lenticular galaxy M85 and its neighbor, NGC 4394, a barred spiral galaxy, both in constellation Coma Berenices, was obtained by Martin Germano in May 2001. Martin used his 14.5" f/5 Newtonian; this is a 110 minutes exposure on hypered Tech Pan 2415 film.
More images of M85
---
Hartmut Frommert
Christine Kronberg
[contact]


Last Modification: 1 Aug 2000