Charles Messier (June 26, 1730 - April 12, 1817)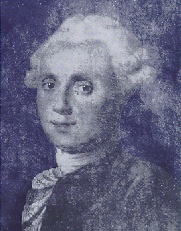 The celebrated French astronomer Charles Messier became famous in his lifetime for the discovery of 20 comets, 13 of which were original discoveries which were (and are still) credited to him. Nowadays, this his devotion is no more appreciated very much, but his fame continues for his Catalog of Nebulae and Star Clusters, which is subject of this database.

This historical section is to make some biographical data of the great Frenchman available online. If you have anything to comment or contribute, please contact me.